Details

Written by עורך ראשי
Category: אירועים, כנסים וקולות קוראים
Created: 23 July 2018
Hits: 2179
We are pleased to share the call for submissions for the Domitor 2018 Student Essay Award.
Call for Submissions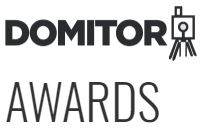 If you are currently enrolled in an undergraduate or graduate program, or have received a degree after January 2018, please consider submitting your paper.
Submissions may be written in either French or English and should not exceed 7000 words. All submissions are due electronically (as a PDF or Microsoft Word document).
All entrants must be enrolled in an undergraduate or graduate program at the time of submission, or have received a degree no earlier than January 2018. Essays prepared by students to fulfill course requirements may be submitted. An essay will not be accepted, however, if it has been previously published or issued in any form of general distribution. Each student may enter only one essay.
The deadline is September 1, 2018, and the award consists of a $500 prize and assistance with its publication in a professional film historical journal.
The winner of the award will be announced by 31 October 2018. The award consists of a monetary prize (US$500) and assistance in obtaining publication of the winning essay in a professional film historical journal.
Please send your submission to the Domitor Student Essay Committee: This email address is being protected from spambots. You need JavaScript enabled to view it..
Find more details on our website: https://domitor.org/awards.
If you teach young scholars, archivists, or artists, please spread the word to your students.
2018 Student Essay Award
The Domitor Student Essay Award is an annual competition designed to stimulate interest in the field of early cinema studies, to involve young scholars and archivists in the activities of our organization, and to reduce
the gap between established and emerging generations of scholars and archivists of early cinema. It is crucia for the future of early cinema studies that young historians, theorists, and archivists present their work and enter
into discussion with current scholars and scholarship.
Although we imagine the general time frame for the period covered by the essays to be the late 1880s to 1915, we realize that cinema developed unevenly across the global stage. For that reason, submissions
treating cinema after 1915 in countries where early cinema practices postdate the proposed time frame will be given full consideration. Similarly, essays that examine the history and/or current status of early cinema's
place in historiography, theory, or the archive are also welcomed.
Best of luck!
Nous avons le plaisir de publier l'Appel à candidatures pour le Prix Domitor 2018 de l'essai étudiant. Si vous êtes actuellement inscrit(e) dans un programme de Master ou de Doctorat, ou si vous avez reçu votre diplôme après janvier 2018, n'hésitez pas à participer. Si vous enseignez à de jeunes chercheurs, archivistes, ou artistes, merci de faire passer l'information à vos étudiants. Le délai est fixé au 1 sept 2018 et le prix consiste en un cachet de 500 US$ accompagné d'une assistance à être publié(e) par une revue d'histoire de cinéma professionnelle. Plus de détails en pièce jointe et sur notre site: https://domitor.org/awards/. Bonne chance!